Frequently Bought Together
Compare with Similar Items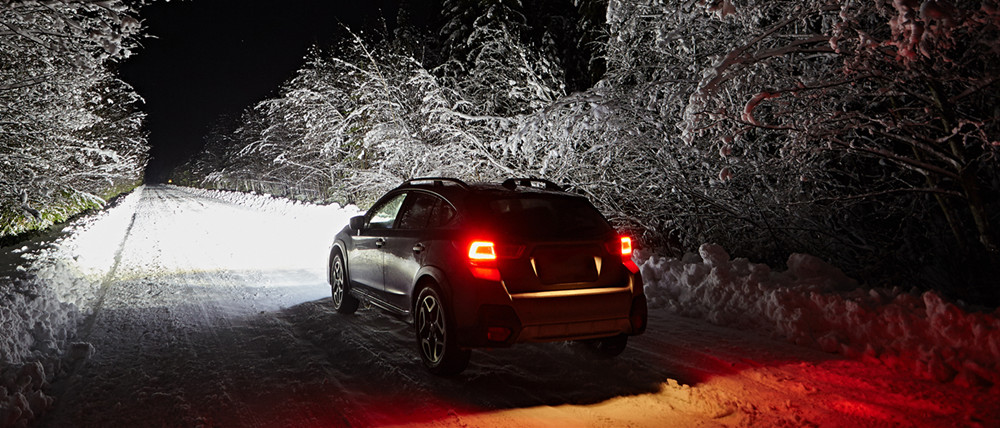 CAN-Bus T25 3156 3157 LED bulbs, amber yellow turn signal lights 3457NA 4157NA 3057KX 3157A 4057 replacement upgrade dim OEM incandescent, halogen or damaged blinker lamps for automotive cars, trucks, motorcycles for better vision and safer driving. Just plug and play, easy installation, no extra LED resistors needed to be installed.
Packages: Includes one pair (2pcs) 7035-SMD CAN-Bus T25 wedge 3156 3157 LED bulbs, super bright 12V turn signal lights replacement for auto cars, trucks, motorcycles.
LED Chips: Each CAN-Bus T25 3156 3157 LED bulb is equipped with 4pcs high power and high illumination 7035 SMD chipsets.
Easy fitment: T25 wedge bulb dual fitment, built-in resistors, for most vehicles, just direct fitment, plug-n-play, easy installation.
Light Output: Each T25 wedge 3156 3157 LED signal lights bulb light up to 1300 lumens, total 2600 lumens for both CAN-Bus 3156 3157 LED bulbs.
Color options: Amber Yellow
Cross reference number: 3056, 3156, 3456, 3155, 3047, 3047LL, 3047K, 3057A, 3057ALL, 3057, 3057LL, 3155, 3155LL, 3157A, 3157AK, 3157, 3157LL, 3157ST, 3157NA, 3157NALL, 3157NAK, 3357A, 3357, 3357LL, 3357K, 3454NA, 3457A, 3457ALL, 3457AK, 3457, 3457K, 3457NA, 3457NAK, 3757A, 3757AK, 3757ALL, 4057, 4057LL, 4057K, 4114, 4114LL, 4157, 4157NAK, 5702A, 5702AK, 5702AK, etc.
Applications: Used for replacing halogen/incandescent or damaged front or rear turn signal lights (blinker lamps) for better vision and safer driving.
Lifespan: More than 30,000hrs in 25°C ambient.
3156, 3157, 3047, 3457, 4157, 4057, 4114, 5702AK, 3155, 3056, 4056, etc
Alla Lighting warrants that its LED Conversion Kits will be free from defects in material and workmanship for ONE year from the date of purchase by the Original Purchaser. This warranty does not apply to any products that have been subjected to misuse, mishandling, misapplication, neglect (including but not limited to improper maintenance), improper installation, act of nature, motor vehicle accidents or alterations.
For more details, please click here.
One pair (2 pieces) CAN-Bus T25 wedge 3156 3157 LED bulbs, amber yellow turn signal lights replacement
Well packed in solid box
Domestic (U.S.) Shipping
All domestic (U.S.) orders ship with USPS, and all orders will be shipped out within 24 working hours (except out of stock items), Free standard shipping.
All Orders will be shipped out within 24 working hours.
International Orders maybe charged customs clearance.
More details, please click here.
Check whether this bulb can fit your vehicle or not, check Bulb Size Guide for more details, please input your vehicle's Make, Year, Model, Qualifier, Applications to fast locate products options.
Vehicle's information:
2008 Ford Taurus SEL
Brightest bulbs
They are the most amazing bulbs that I've ever used brighter than any other LEDS and no problems!
Vehicle's information:
2002 Chevrolet Silverado 2500HD Duramax LB7
Problem Solved!
LED bulbs are one of the best sources of light for an automobile, bar none. However, finding the right one for your vehicle can be quite a challenge. Some don't last long and others don't put out the amount of light you were led to believe they would. That's been my experience. Until a week ago I had caved-in to the hyper-flash syndrome caused by my front turn signals (but interestingly, not the rear turn signals) and for too weak light output. I tried two different brands of LED bulbs both with good reputations to no avail. Buying a flasher unit designed for LED bulbs didn't solve the problem for the front turn signals but it solved the problem with the rear turn signals. After installing the LED flasher, the front turn signals put out a rather weak amount of light and the turn signal and side marker lights alternated flashing, both with weak light outputs. Go figure. So I put the standard bulbs back in. In the past had bought a couple products from Alla Lighting and found them to be very good. So when I got an email months back about the new Can-Bus LED bulb from Alla Lighting it piqued my curiosity. Recently I received another email from Alla Lighting about a sale on that very bulb I was interested in so I decided to give it a try knowing that if it didn't work for me then it would work in my son's car. I installed the first Can-Bus bulb on the left front turn signal and taking a deep breath put the turn signal on. To my relief it worked perfectly and put out a bright light. Gone too was the alternating flash with the side marker light. One down and one to go! I put the other Can-Bus bulb on the right front turn signal and it worked the same as the left side. Problem solved! Thank you Alla Lighting for your wonderful product that solved a very perplexing and frustrating problem. My vehicle now has all LED bulbs for the exterior lighting and I couldn't be happier.
They work well for what I'm using them for (rear turn signals only).
Considering getting another pair for use on the front parking lights/turn signal where the temp-control fans are more important. Will see how that goes over the long term. Had heard there is some fan noise, but we'll see. Had some LED headlights and the fans were a bit noisy from outside the vehicle, but were inaudible from the inside. Expecting something similar with these.
Plug & Play - No Resistor Needed!
The first pair I got was probably a return that someone threw random lights into! But that's not the point of this review, I ordered two different sets of lights for my turn signals that did not work or would have required additional parts (relay or resistor). Spend the extra money and get lights with a built in resistor or CANBUS, especially if you have a RAM or European car. This is only the first day but so far I have not had any issues in my Jetta. If I used cheaper led alternatives I would've been required to replace my hazard relay or use a resistor which I could do I just did not want to. I am happy I spent the extra $20.
Frequently Bought Together