Frequently Bought Together
Compare with Similar Items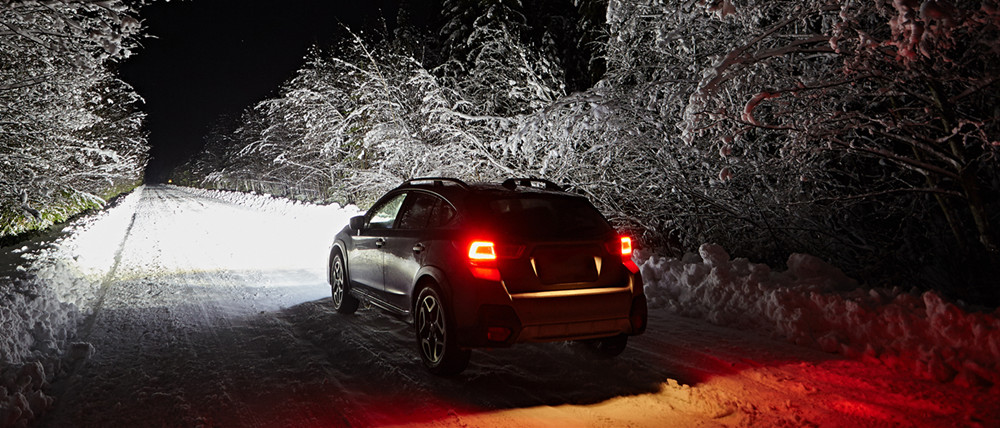 Performance high illumination and newest 2835-SMD LEDs T25 wedge 3457 3157 LED switchback bulbs turn signal lights replacement bulbs from Alla Lighting upgrade dim incandescent or damaged front turn signal lights/Daytime running lights(DRL) for automotive cars, trucks, motorcycles for visions, safety and luxury improvement.
Packages: Includes one pair (2pcs) 2835-SMD 3457/3157 LED switchback bulbs, super bright 12V turn signal lights replacement for auto cars, trucks, motorcycles.

Features: Dual Color: 6000K xenon white & amber yellow: Light white for parking lights or daytime running lights. Light up amber-off-amber-off for turn signal lights instead of amber all the time to make more noticeable.

LED Chips: Each 3457 3157 LED switchback bulb is equipped with 28pcs high power and high illumination 2835 SMD chipsets.
Easy fitment: T25 wedge dual fitment bulb, for some vehicles, extra load resistors maybe required to avoid the hyper flash or error code.
Light Output: Each 3457 3157 LED switchback bulb light up to 1200 lumens, total 2400 lumens for both 4157 3157 LED switchback bulbs
Color switch: 6000K xenon white/Amber yellow
Cross reference number: 3047, 3047LL, 3047K, 3057A, 3057ALL, 3057, 3057ST, 3057K, 3057KX, 3057X, 3057KLCP, 3057LL, 3157A, 3157AK, 3157, 3157K, 3157X, 3157LL, 3157ST, 3157KX, 3157NA, 3157NALL, 3157NAK, 3357A, 3357ALL, 3357, 3357LL, 3357K, 3454NA, 3457A, 3457ALL, 3457AK, 3457, 3457K, 3457NA, 3457NAK, 3757A, 3757AK, 3757ALL, 4057, 4057LL, 4057K, 4114, 4114LL, 4114K, 4157, 4157LL, 4157K, 4157NA, 4157NAK, 5702A, 5702AK, 5702AK, 3157-SCK, 3157-SRCK, 3157-SACK, etc.
Applications: Used for replacing halogen/incandescent or damaged turn signal lights for better vision and safer driving.
Lifespan: More than 30,000hrs in 25°C ambient.
6000K White(DRL)/Yellow(Signal)
High power illumination 2835 SMD
3157, 3047, 3457, 4157, 4057, 4114, 5702AK, etc
Alla Lighting warrants that its LED Conversion Kits will be free from defects in material and workmanship for ONE year from the date of purchase by the Original Purchaser. This warranty does not apply to any products that have been subjected to misuse, mishandling, misapplication, neglect (including but not limited to improper maintenance), improper installation, act of nature, motor vehicle accidents or alterations.
For more details, please click here.
One pair (2 pieces) 2835-SMD T25 wedge 4157/3157 LED switchback bulbs (Turn signal lights replacement)
Well packed in solid box
Domestic (U.S.) Shipping
All domestic (U.S.) orders ship with USPS, and all orders will be shipped out within 24 working hours (except out of stock items), Free standard shipping.
All Orders will be shipped out within 24 working hours.
International Orders maybe charged customs clearance.
More details, please click here.
Check whether this bulb can fit your vehicle or not, check Bulb Size Guide for more details, please input your vehicle's Make, Year, Model, Qualifier, Applications to fast locate products options.
Vehicle's information:
2015 honda accord coupe exl
So far so good 4/30
Installed as on my 2015 honda accord coupe exl parking/turn signal and so far so good. Nice and bright, no flickering.
Vehicle's information:
2009 Ford Escape XLT
3457 3157 Switchback White/Amber Yellow Turn Signal Lights
These lights performed as advertised.
I like the fact the yellow turn signal contrasts with the white parking light.
Very bright and stands out when signaling turns. Very satisfied with my purchase.
Jim F.
Silverdale, Wa.
Vehicle's information:
2008 Chevy cobalt / 2009 Honda Accord
The best led switch backs ,flashing reverse and flashing break lights I have bought.
By far the best leds on the market . Interior light is like the sun ! The flashing reverse leds at amazing now people r eally know you're backing up .so i bought the switch back turn signals from a competitor and the amber blinking part was super bright but when the light wasn't blinking and it was just white light it was dull and non existent.now alla lightings switch backs the white is bright and the amber is perfect! I also bought my girlfriend h11 headlight bulbs for her Honda Accord projector lights . They are amazing every one said not to do it and I'm glad I did !! I will be recommended this company to all my friends and family! Great price and awesome quality!! Thanks alla lighting keep up the awesome work !
Vehicle's information:
1997 Dodge Ram 2500
Terrific Product
I use this switchback light for daytime running light and turn signal in my 1997 Dodge Ram 2500.
Very pleased with the performance of both functions. The 6000k DRL is brilliant and shows up quite well in daylight.
The amber turn signal is likewise brilliant, with a very crisp on-off flash pattern. I already have an upgraded signal flasher installed for towing which maintains a steady signal flash regardless of load on the circuit.
The product appears well-designed for heat dissipation with maximum surface area on the aluminum body while integrating a three-sided configuration.
As opposed to a typical two-sided LED bulb, the three-sided model eliminates the need to clock the bulb correctly to achieve the desired beam projection. Thus it is more versatile across a range of light housings.
Highly recommend!
Vehicle's information:
2008 Chevy corvettt. Z06
Frequently Bought Together