Frequently Bought Together
Compare with Similar Items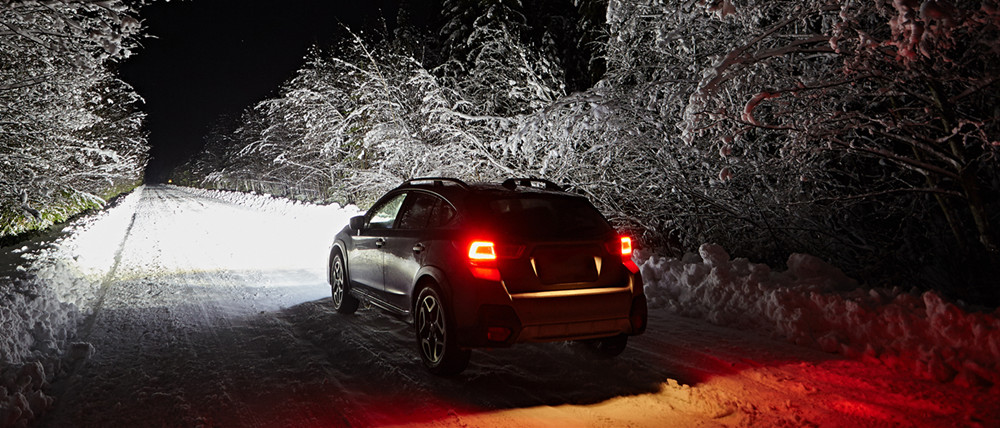 Performance high illumination and newest 3035-SMD LEDs T25 wedge 3157 3156 LED lights bulbs replacement bulbs from Alla Lighting upgrade dim incandescent or damaged turn signal lights, tail lights, brake lights, back up reverse lights, 3rd brake lights(center high-mounted stop lamps), DRL(daytime running lights), cornering lights, side marker lights bulbs for automotive cars, trucks, motorcycles for visions, safety and luxury improvement.
Fore some vehicles, extra LED resistors or LED flashers maybe required to avoid the signal hyper flash or brake/DRL lights error code.
Packages: Includes one pair (2pcs) 3035-SMD 3157/3156 LED lights bulbs, super bright 12V replacement for auto cars, trucks, motorcycles.
LED Chips: Each 3157 3156 LED lights bulb is equipped with 27pcs high power and high illumination 3035 SMD chipsets.
Easy fitment: T25 wedge bulb fitment, for most vehicles, just direct fitment. Yet for some vehicles, extra load resistors maybe required to avoid the hyper flash or error code.
Light Output: Each 3157 3156 LED reverse lights bulb light up to 1000 lumens, total 2000 lumens for both 3157 3156 LED reverse lights bulbs
Color options: 6000K xenon white
Cross reference number: 3056, 3156, 3456, 3155, 3047, 3047LL, 3047K, 3057A, 3057ALL, 3057, 3057LL, 3155, 3155LL, 3157A, 3157AK, 3157, 3157LL, 3157ST, 3157NA, 3157NALL, 3157NAK, 3357A, 3357, 3357LL, 3357K, 3454NA, 3457A, 3457ALL, 3457AK, 3457, 3457K, 3457NA, 3457NAK, 3757A, 3757AK, 3757ALL, 4057, 4057LL, 4057K, 4114, 4114LL, 4157, 4157NAK, 5702A, 5702AK, 5702AK, etc.
Applications: Used for replacing halogen/incandescent or damaged brake lights, stop light, back-up reverse light, center high-mounted stop lights(3rd brake lights), etc. for better vision and safer driving.
Lifespan: More than 30,000hrs in 25°C ambient.
High power illumination 3035 SMD
3156, 3157, 3047, 3457, 4157, 4057, 4114, 5702AK, 3155, 3056, 4056
Alla Lighting warrants that its LED Conversion Kits will be free from defects in material and workmanship for ONE year from the date of purchase by the Original Purchaser. This warranty does not apply to any products that have been subjected to misuse, mishandling, misapplication, neglect (including but not limited to improper maintenance), improper installation, act of nature, motor vehicle accidents or alterations.
For more details, please click here.
One pair (2 pieces) 3035 27-SMD T25 wedge 3157/3156 LED lights bulbs, 6000K xenon white
Well packed in solid box
Domestic (U.S.) Shipping
All domestic (U.S.) orders ship with USPS, and all orders will be shipped out within 24 working hours (except out of stock items), Free standard shipping.
All Orders will be shipped out within 24 working hours.
International Orders maybe charged customs clearance.
More details, please click here.
Check whether this bulb can fit your vehicle or not, check Bulb Size Guide for more details, please input your vehicle's Make, Year, Model, Qualifier, Applications to fast locate products options.
Vehicle's information:
2012 Kia Sorento 2006 f250
3157 3156 LED Reverse Lights Bulbs Back Up, Signal, Brake Lights, White
Vehicle's information:
I've outfitted 6 vehicles with your super bright backup lights. We plow snow and the extra lighting makes a huge difference. Thank you for your service.
GREAT products
GREAT products and even better online experience. This is definitely my 'go to' for all automotive lighting needs. VERY quick shipping services too.
Vehicle's information:
2006 F350
Reverse lights
Very good quality, simple to install and affordable
Vehicle's information:
2006 GMC 2500
LED reverse is ONLY way to go
Incredibly quick and easy upgrade to LED bulbs make reverse white lights the only way to go!
Vehicle's information:
2003 Chevy Silverado
Great Product!
Fit perfectly, look great with my new taillight housings!
Frequently Bought Together